ProQuest's Library Futures Forum 2014
Wednesday, May 21st, 2014, 9:00 am – 3:00 pm in Bethesda, Maryland
ProQuest has planned an informative and inspirational day of presentations and discussions about the future of libraries. This event will feature inspiring speakers who will share their insight on "The Future of Collaboration in Library Services." We believe they'll also spark discussions with you and your colleagues. We are planning panel sessions to continue these conversations between leaders in our library community and with all of our registered guests.
Our Featured Guest Speakers

Blane Dessy
Blane Dessy was recently appointed a Deputy Associate Director of the Library of Congress with a focus on library services to the public and partnerships with the broader library community. Blane will talk about what library partnerships and collaboration will look like in the future and how the changing role of libraries in our society will affect the way our libraries work with one another. Blane is a former State Librarian for the State of Alabama as well as former Director of the libraries for the Departments of Justice and Education.

Bruce Rosenstein
Bruce Rosenstein is the author of two books: Living in More Than One World: How Peter Drucker's Wisdom Can Inspire and Transform Your Life, published by Berrett-Koehler, in 2009, and Create Your Future the Peter Drucker Way, published by McGraw-Hill (November 22, 2013). Rosenstein is also the managing editor of Leader to Leader. He worked for USA TODAY for 21 years, until December 2008, as a librarian/researcher. Bruce has also taught a course on specialized libraries at the Catholic University of America for several years, and he is the 2012 recipient of the Rose L. Vormelker Award from the Special Libraries Association for his work in educating and mentoring students and working professionals.

Gary Price
Gary Price received a Bachelor's of Arts degree from the University of Kansas, and a Masters of library and information science from Wayne State University. He was a reference librarian at George Washington University. Price co-authored the book The Invisible Web with Chris Sherman in July 2001.
He is currently co-editor of INFOdocket.com (now part of Library Journal) and FullTextReports.com. Price is also the co-founder of both sites along with Shirl Kennedy. Both INFOdocket and FullTextReports are updated daily with new online search tools, library and research news, commentary, and full text reports from governments, think tanks, NGOs, academicians, and others. He lives near Washington, DC and grew up in the Chicago suburbs.

Susan H. Hildreth
On January 19, 2011, President Obama appointed Susan H. Hildreth to be director of the Institute of Museum and Library Services. Her nomination to her new post was confirmed by the US Senate by unanimous consent on December 22, 2010. Hildreth had been the city librarian in Seattle for the previous two years.
Before moving to Seattle, Hildreth served for five years as California's state librarian, a position to which she was appointed by Governor Arnold Schwarzenegger. Previously, Hildreth was at the San Francisco Public Library, where she served as deputy director and then city librarian. Her background also includes five years as deputy library director at the Sacramento Public Library, several years as Placer County's head librarian, and four years as library director for the Benicia Public Library, all in California. She began her career as a branch librarian at the Edison Township Library in New Jersey.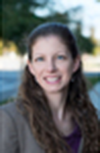 Anne C. Elguindi
Anne C. Elguindi, Deputy Director of the Virtual Library of Virginia (VIVA), is a librarian with over ten years of experience in academic libraries. She has worked in a variety of roles, including research data services, reference and instruction, acquisitions, and the licensing of electronic resources. She is currently Associate Director of the Virtual Library of Virginia (VIVA), the consortium of nonprofit academic libraries within the Commonwealth of Virginia. Ms. Elguindi holds a Master's degree in Library Science from the University of North Carolina at Chapel Hill and a Master's degree in Statistics from American University.