Thank you for your continued subscription to Literature Online (LION). Since we introduced the new interface, LION customers and end-users have widely praised the improved research experience it offers, whether it's the faster search times, the mobile compatibility, or just the fresh new look.
DUAL ACCESS PERIOD ENDS – June 28, 2014
Don't forget, ProQuest will be turning off the old LION platform on June 28, 2014 so please use the links to information and training webinars offered here to support your switch before that time.
The new Literature Online URL is http://literature.proquest.com/
All of your institution's customisation options – such as links to JSTOR collections, the MLA IB or EEBO – will be carried through to the new Literature Online automatically. From June 28th, when we will sunset the legacy platform, the old URL will auto-redirect to the new one. Customers will not need to update durable URLs and/or MARC records.

We're here to help
If you have questions or need support, please contact ProQuest Technical Support for personal assistance or access the libguide and training links provided.

Essential Reading: Important changes to new LION from June 2nd, 2014
On June 2nd 2014, we plan to deploy Phase 2 of new LION. This will result in a number of changes to new LION which will benefit administrators behind-the-scenes as well as streamline the research process for end-users

The following terms apply throughout this page:
ProQuest platform - This is the platform available at search.proquest.com
LION - This is the literature platform available at literature.proquest.com
PAM - This is the ProQuest Administrator Module, available at admin.proquest.com

The following changes will be implemented from June 2nd, 2014.

Authentication Changes
All authentication into either the ProQuest platform or new LION will now be the same.
Administrators will be able to define things like IP ranges, and usernames / passwords themselves via PAM. There will no longer be a need to contact customer services to do this. Any changes made in PAM will apply to both the ProQuest platform and LION simultaneously.

Usage Logging
Usage logging prior to June 2nd 2014 will continue to be available on the legacy myusage.chadwyck.co.uk and myusage.chadwyck.com sites.
All usage from June 2nd 2014 onwards will be available via PAM.
Customers will be able to view all of their ProQuest platform subscriptions AND their LION usage on the same report.

Here is a sample report: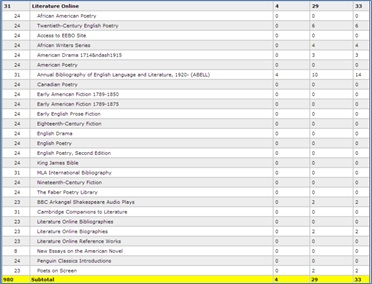 Branding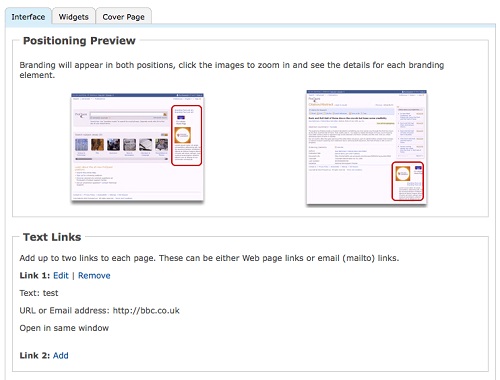 PLEASE NOTE - Link 1 will now additionally appear on the Lion platform, both will continue to appear on the ProQuest Platform.

Outbound linking

The following section in PAM will now change the outbound linking options in LION as well: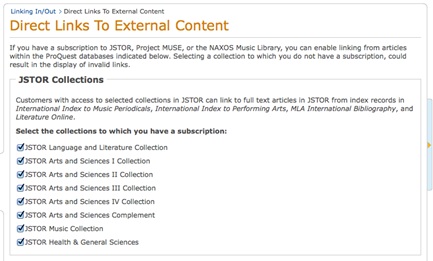 EEBO Outbound linking
If your institution also has access to Early English Books Online (EEBO), users will automatically see links to EEBO in LION search results. If for whatever reason you wish to disable this, you can do so by contacting customer service.

Linking between ProQuest platform and LION
If you have a subscription to LION plus other resources on the ProQuest platform, when a user navigates to the database page on the ProQuest platform, they will see a link to LION as shown below:

Clicking on this link will take the user to Literature Online and automatically authenticate them.